Beaverton Gutter Cleaning
You Can Count On Us To Get The Job Done Right The First Time
Beaverton Gutter Cleaning
Our Mission
To provide the residents of Beaverton, Aloha, and Hillsboro with unparalleled gutter cleaning services, ensuring the longevity and safety of their homes. We aim to build lasting relationships with our clients, rooted in trust, professionalism, and a shared sense of community.
Join the Beaverton Gutter Cleaning™ Family
Your home is one of your most significant investments, and we're here to help you protect it. Let us handle your gutter cleaning needs with the care, precision, and dedication that only a local family business can offer.
Thank you for considering Beaverton Gutter Cleaning™. We look forward to serving you and becoming a trusted part of your home maintenance routine.

About Us
We Are Here To Protect Your Investment
Beaverton Gutter Cleaning
Local, Expert Gutter Cleaning and Roof Care in Beaverton. Family-Owned, Professional Service.
Welcome to Beaverton Gutter Cleaning™, your home's guardian against the elements. Located in the vibrant community of Beaverton, we offer specialized services in gutter cleaning, roof moss removal, and festive Christmas light installations. As a family-owned business deeply rooted in Beaverton, Aloha, and Hillsboro, Oregon, we're committed to addressing the specific needs of our local homeowners with precision and care.
Why Trust Beaverton Gutter Cleaning™?
Local Expertise: Being based in Beaverton gives us an edge. We know the local climate, the challenges it poses, and how best to address them. There is also no hidden charges for coming to the area from Portland. Being local benefits us all.

Professional and Insured: Our team is not only skilled but also licensed and insured, ensuring that you get top-notch service without any worries. Your peace of mind is paramount to us.

5-Star Rated: Our dedication to outstanding service is evident in our 5-star customer ratings. We're proud of our reputation for exceptional quality, professionalism, and earning the trust of our Beaverton community.

Customer Service is Priority: At Beaverton Gutter Cleaning™, you're more than a client – you're part of our family. We place your needs, concerns, and total satisfaction at the forefront. Whether it's expert gutter cleaning, thorough roof moss removal, or installing beautiful Christmas lights, our team is ready to offer the best solutions for your home.
Roof and Gutter solutions for your Home!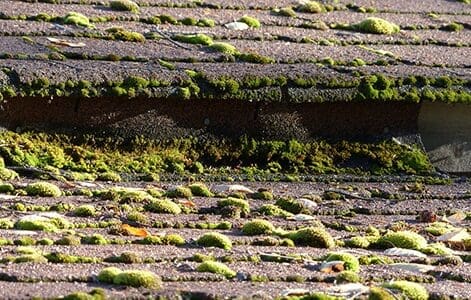 Moss Removal and Roof Cleaning
With our damp and often cloudy climate, it creates an environment highly conducive to the growth of moss, algae, and fungi on roofs. Roof moss, in particular, thrives in these moist conditions and can cause a multitude of problems if not addressed. Moss, unlike other superficial debris, has the ability to latch onto the shingles, causing them to lift. This not only compromises the structural integrity of the roof but also shortens its lifespan. The moss retains moisture against the roof's surface, and in the colder months, this moisture can freeze, leading to further damage. In addition, moss acts as a barrier, preventing the roof from efficiently shedding water, which increases the risk of leaks and water damage inside the home.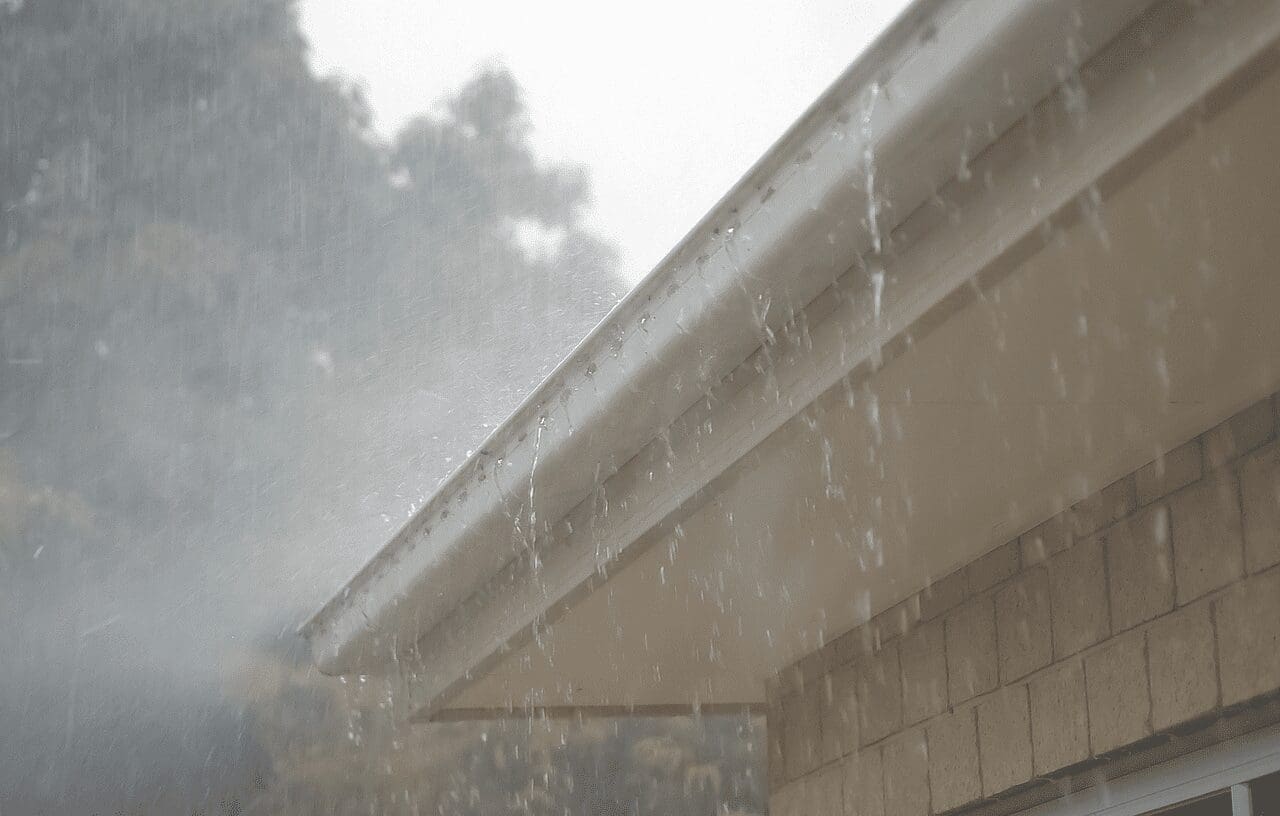 Gutter Install and Repairs
Gutters play an essential role in preserving your home's lifespan. Regular maintenance and timely repairs of your gutters are vital. When neglected, gutters can become clogged, leading to adverse effects like leaks, staining, and even more severe issues such as foundation cracks and dry rot around windows, doors, and siding.
Whether it's gutter cleaning, maintenance, or repairs you're seeking, we've got you covered.
Licensed - CCB# 215342
Portland Roof and Gutters is a licensed Oregon Roofing Contractor. CCB # 215342
Bonded & Insured
Our company is Bonded & Insured to protect your home and property.
Timely
Our workers are very punctual and we're there on time.
5 Star Rated
When you do good work, you're rewarded with praise from your customers. Thank you!
Physical Location
We are a well established Portland roofing company with a real brick and mortar location, you can come by and meet us face to face.
Competitive Bids
We're very competitive with our bids, but we don't cut corners. If we're higher than someone else, there's a good reason.
READY TO GET STARTED?
Just click on the button below to start an estimate.


Had an issue with the original gutter cleaning, one of the downspouts was overflowing after the work was just done. They guaranteed it for 3 months after, so

...

they were able to come back out and take care of the issue. They get busy during the rainy season, but great customer service since they were able to hire more help.

read more


First time customer, I was very pleased with the professionalism and promptness exhibited by Beaverton Gutter Cleaning, Thank you for the thorough work and

...

clean up.

read more

Professional, polite, affordable.Thank you!

Great service, on time and friendly people to work with at a respectable price. Liked working with Emmett and his team.

Beaverton Gutter Cleaning provided great service. They were able to schedule gutter cleaning the same week we requested. They also cleaned up nicely as well.

...

Following the service, Emmett called to make sure all went well.

read more

Just had my gutters cleaned for the third year by one of Emmett's teams, and while I've always been pleased with the quality of work, this year was the best.

...

They arrived on time, provided pictures of the moss that they recommended treating and the gutters after they were done, and wrapped up the job quickly, too. They were just great all around.

read more

Good experience and service with these guys. Showed up on time and were polite and professional. Will use them again in the future and recommend to anyone

...

else looking for gutter cleaning in the Beaverton area.

read more

Great company to work with, great communication, they were prompt to address any concerns and did a good job cleaning the gutters and the roof. Would

...

definitely use them again!

read more